Munden Fry Landscape Associates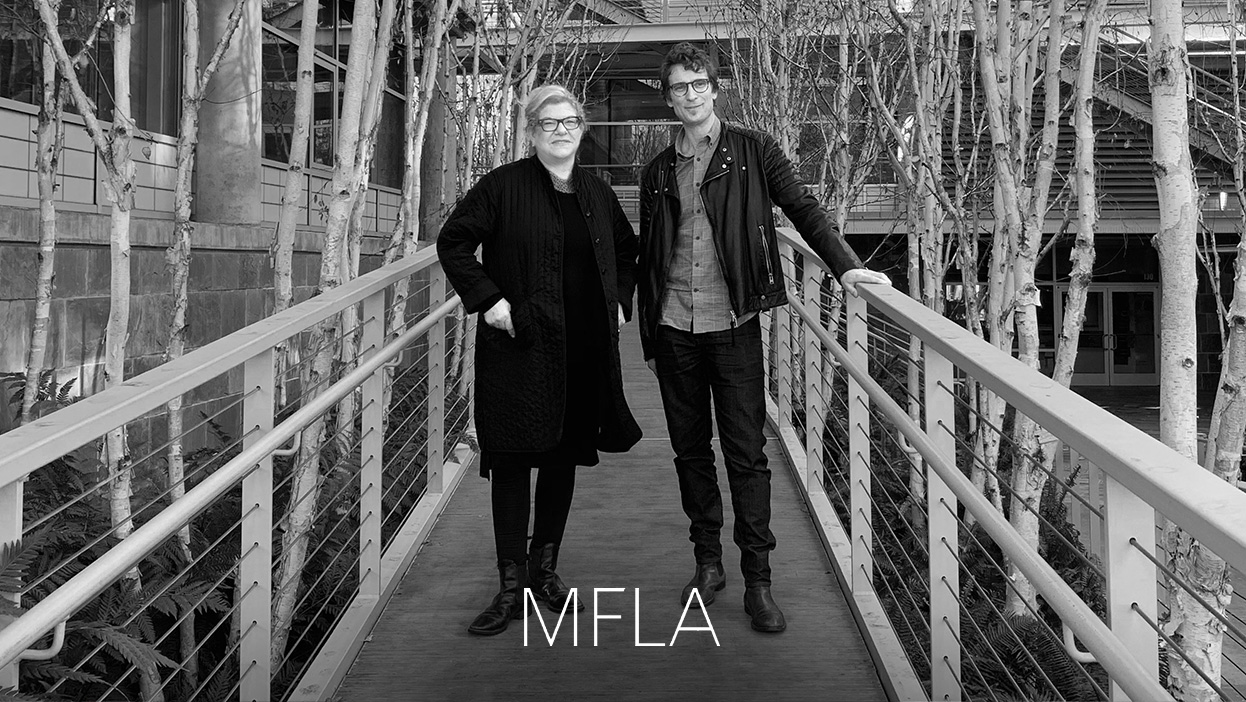 MARTA FRY AND JAMES MUNDEN ANNOUNCE PARTNERSHIP
MFLA announces a new partnership between Founding Principal Marta Fry and Studio Principal James Munden.
Established in 1990 as Marta Fry Landscape Associates, the Studio will now be known as Munden Fry Landscape Associates. The 'MFLA' acronym remains consistent, as do the values, high standards, and commitment to design excellence and creative exploration.
"For more than 8 years James has proven his exceptional design talent, managerial expertise, mentoring acumen, and shared vision for the Studio," says Marta Fry. "This collaboration represents the evolution of the firm and it is an honor to welcome him as a Partner. Together we carry the banner of MFLA into its thirtieth year with even greater expertise and enthusiasm."
Munden Fry Landscape Associates will continue to focus on four sectors: agriculture and hospitality, private residential, commercial and mixed-use, and planning and civic realm. James will continue to lead the San Francisco Studio and US-based projects while Marta further develops the Scandinavian-European market.